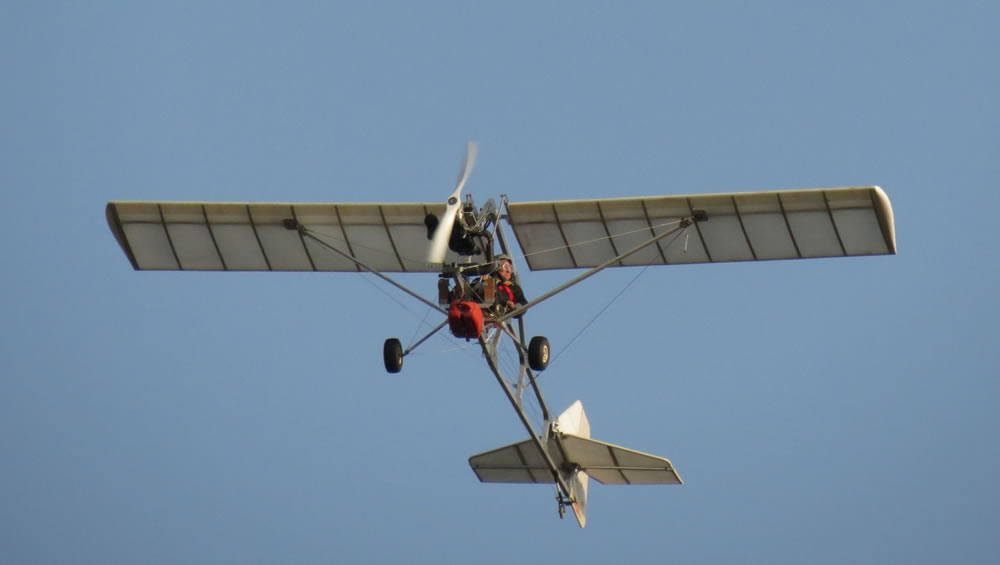 The Cubchel design is inspired by the Affordaplane.
Building a Scoutchel is very simple. Accessible to the amateur home builder, it doesn't require particular tools (only a drill, an iron, a rivet clip..)
The assembly of a kit needs around 200 hours of work where building from the plans will require 400 hours of construction.

The wings of the Cubchel are similar to those of the Pouchel Light, the Scoutchel and the Demoichelle. They are made using a single aluminium spar (50 x 100 mm), with Stydodur ribs covered with 6/10mm plywood. The leading edge is made of glass fiber and the wings are covered with Dacron 1000 fabric.

The airfoil is the NACA 23112, which is perfect for the rotating wings. Indeed, the Cubchel doesn't have ailerons. The roll axis manoeuvers are made by differential rotation (+4°, -2°) of the entire wings This system is simple and very pleasant in flight.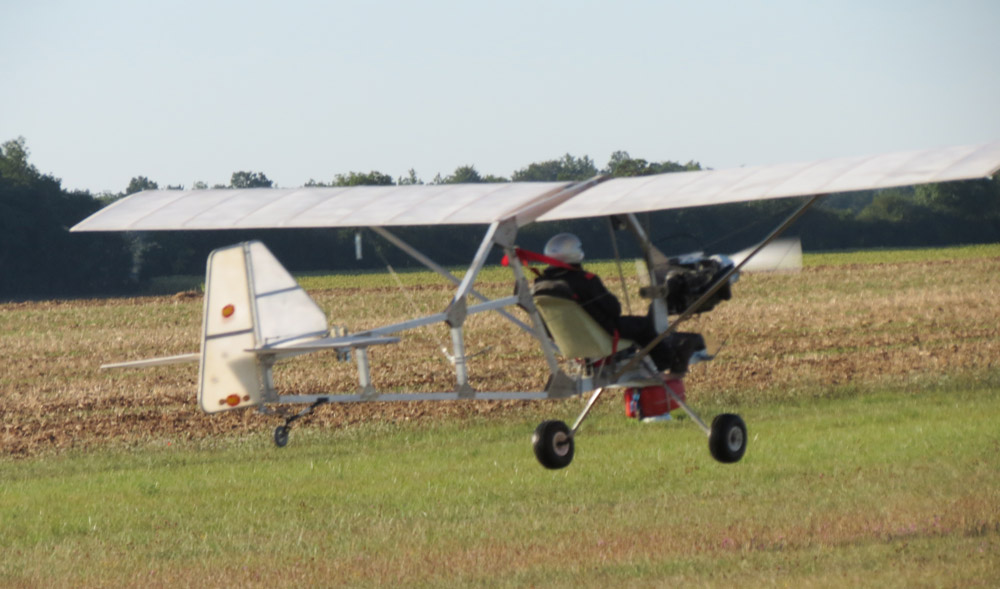 Single-seater 3 axis ultralight powered with a ROTAX 377 or 447
| Lenght | 5.2m |
| --- | --- |
| Height | 2.6m |
| Front wing span | 8.30m |
| Wing width | 1m20 |
| Wing profile | NACA 23112 |
| Wing Surface | 9.96 m2 |
| Aspect ratio | 8 |
| Empty weight | 130 kgs |
| Max weight (MTOW) | 250 kgs |
| Max Speed VNE | 120 km/h |
| Cruise speed | 90 km/h |
| Stall speed | 40 km/h |
| Closeable wings | Yes |
| Luggage chest | No |
| Max G-Factor | +4g/-2g |
Plans, partial or complete kit for the APEV members