The Demoichelle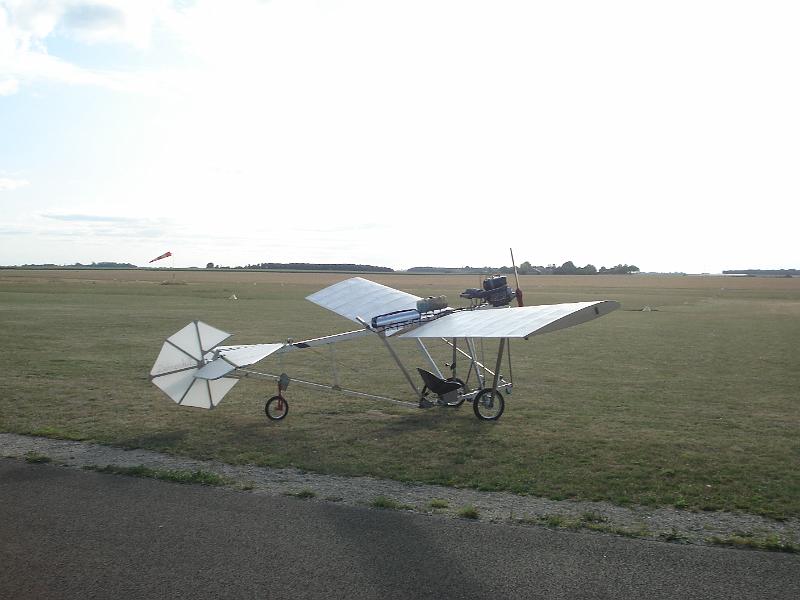 The Demoichelle was born in 2007, in the European ultralight show at Blois in France. The APEV was here during the event with the Pouchel II of the Corbeil-Essonnes high school. Next to the Pouchel was standing a "Demoiselle", almost completed, built by some students of the ESTACA (A french engineer school), based on an American kit. The aircraft was well built and she was gorgeous, but Daniel was worried about the small size of the rear fuselage which could mean a poor yawing moment. The construction procedure of the Demoiselle was also not really "Chel" !
So, with his sheet and tape measure, Daniel drew the first drawing of the Demoichelle from the ESTACA's Demoiselle.
While back home, Daniel made some more precise drawings of the aircraft, equiping her with the system of mobile wings, which avoid the construction of the ailerons, because contrary to the Pouchels, the Demoichelle is a 3 axis aircraft.
The wings of the Demoichelle are the same as the wings of the Pouchel Light. It means single spar, using 50x100mm aluminium extrusion , wooden reinforced Styrodur rib, composite leading and trailing edge, and DIATEX 1000 covering.
The profile is the NACA 23112, perfect for the mobile wings system. The Demoichelle do not have ailerons, the control is made by a differential wing rotation (+2°, -4°).
The Demoichelle made her first flights in August 2009. Pictures and videos are available in the "multimedia" section.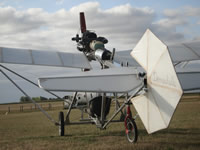 Single-seater 3 axis ultralight powered with a ROTAX 377 or 447
| Lenght | 5.3m |
| --- | --- |
| Height | 2.1m |
| Front wing span | 8.3m |
| Wing width | 1m20 |
| Wing profile | NACA 23112 |
| Wing Surface | 9.96 m2 |
| Aspect ratio | 8 |
| Empty weight | 120 kgs |
| Max weight (MTOW) | 250 kgs |
| Max Speed VNE | 120 km/h |
| Cruise speed | 90 km/h |
| Stall speed | 40 km/h |
| Closeable wings | Yes |
| Luggage chest | No |
| Max G-Factor | +4g/-2g |