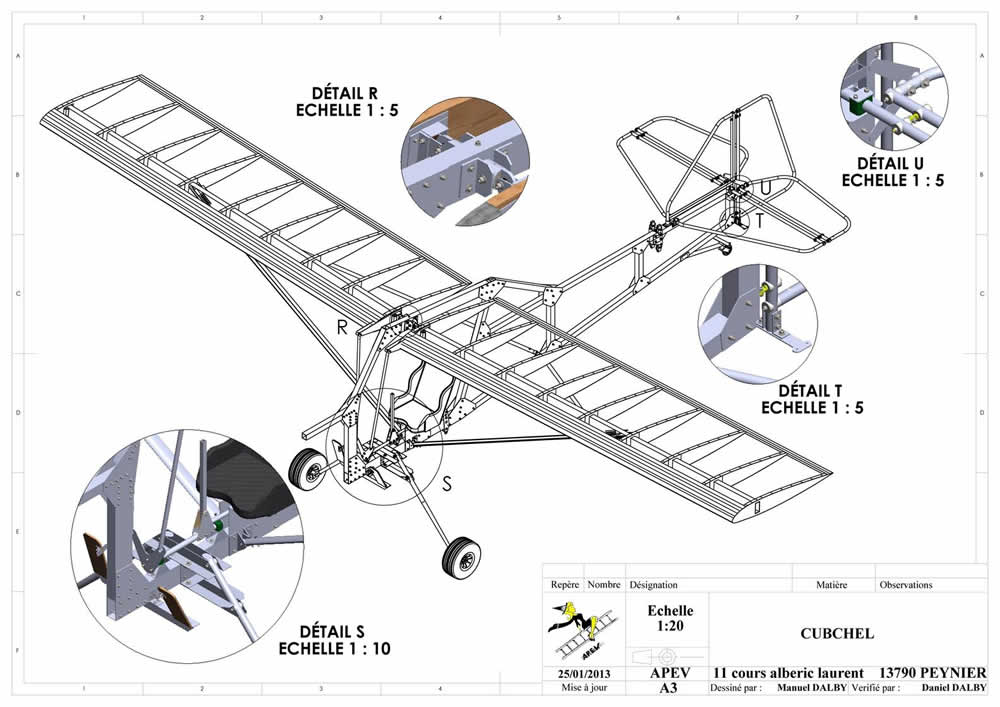 The annual contribution to APEV amounts to 25€. The members receive "Pouchel Info", the tri-annual newspaper about the APEV (in French).
You can find the form for membership here : Form for membership
Please note that the kits includes the raw materials and parts you need. Some preparation is needed prior to assemble certain parts.
For the members of APEV, you can buy to the association :
Plans of one APEV aircraft

Plans available: Pouchel Light, Demoichelle, Cubchel, Scoutchel

60 € (pdf format)

120 € (printed)

"Des Échelles et des ailes, the biography of D.Dalby (178 pages)

8 €

The kit of the Pouchel Light (not including the engine and covering)

4 371 €

The kit of the Demoichelle (not including the engine and covering)

5 110 €

The kit of the Scoutchel (not including the engine and covering)

4 984 €

The kit of the Cubchel (not including the engine and covering)

5 110 €

The T-Shirt of the Association

20 €

An hand-made scale model of the Pouchel

15 €
Cash or Check (order APEV) :
Association pour la Promotion des Echelles Volantes
11 cours Albéric Laurent - 13790 PEYNIER - FRANCE
Tél. +00 33 6 10 78 38 95 (French or English)